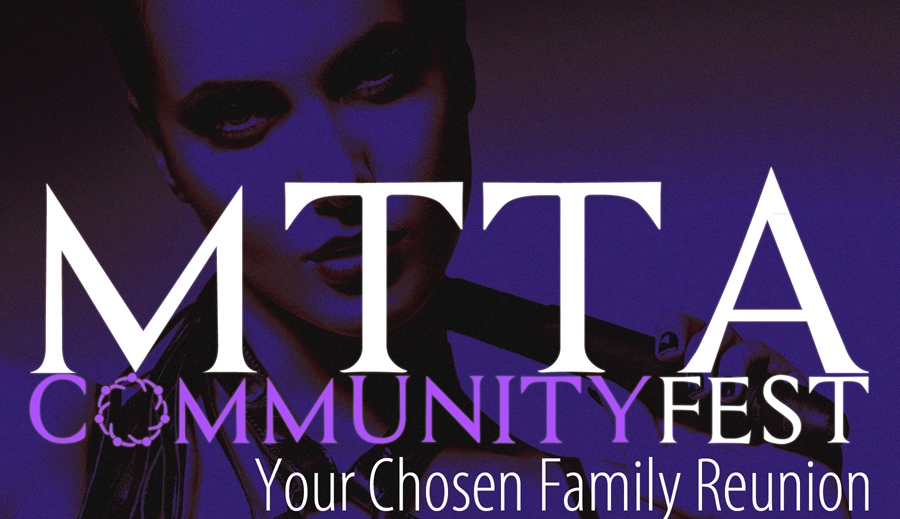 Date & Time:
Saturday, May 6, 2017
Location:
The Baltimore Playhouse
3010 Washington Blvd., Baltimore, MD. 21230
Cost:
Pre-pay: All Day – $35; Day Only – $20
Pay at the Door: All Day – $45; Day Only – $25
Come to your "chosen family" reunion as members of the Master/slave, Leather and BDSM communities gather for a day of camaraderie, frivolity, family games and competitions, and play!
The MTTA CommunityFest features all of the activities you'd expect at a family reunion. But instead of awkward conversations with your Aunt Betty, or hiding from creepy Uncle Joe, you get to share all of this fun and frolic with old and new friends that share your interests, outlook, and community. Attend events and feel like you don't have time to socialize with old friends and meet new ones? then the MTTA CommunityFest is for you – where catching up with people is the primary focus.
This year's MTTA CommunityFest will feature:
non-stop classic family reunion games and competitions with a kinky twist;
event T-shirts that can be customized on-site;
awesome BBQ, cooking up the burgers, hot dogs and sides that fuel a family reunion;
live and silent auctions;
ample opportunity to socialize in a comfortable setting; and
awesome play party at the nation's largest public dungeon!
Proceeds benefit the educational programs of MTTA. This event is sponsored by MTTA, but open to ALL members of the broader BDSM community regardless of role, gender, sexual orientation, or attendance at any prior MTTA event.
Pre-pay for MTTA CommunityFest at discounted rates!!!!
Daytime Pass: https://mkt.com/mtta/mtta-communityfest-daytime
All day Pass (Day events plus nighttime play party): http://mkt.com/mtta/mtta-communityfest-all-day